ADVANTAGES OF SPLASHBACKS
At Perfect Glass Splashbacks we supply and fit any bespoke glass splashback to our clients' specification, shape, finish and colour: you imagine it, and we will help make it a reality. Crisp, clean and modern, they are the ultimate product to the contemporary home, business or commercial project. We can transform the look of any kitchen, bathroom, lobby, office, shop or large commercial premises.
Individual glass splashbacks designs can be installed anywhere, our specialist fitters are experienced to carry out any client requirements. With a wide selection of colours we add a very individual touch to your home or commercial premises. You can bring new life to your existing kitchen, bathroom, lobbies or commercial premises, we can co-ordinate and colour match to existing or new fixtures and fittings, either way your project will be admired. Our 6mm thick, toughened glass comes with a 10 year manufacturer's guarantee, is safe and hardwearing and is heat resistant. Using the highest quality materials and latest systems currently available in the industry, our glass is purchased in the U.K and Italy and is by Pilkington. Coloured glass is most hygienic for cleaning, it is durable and will retain its look for years to come which makes our glass splashbacks the best choice for our clients.
Swatches Brochure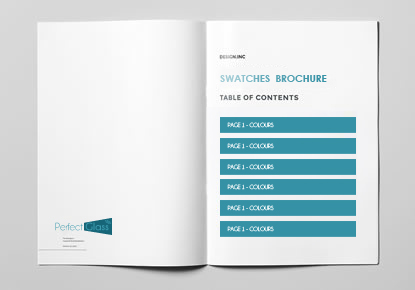 At Perfect Glass, we first create the highest level of trust and integrity with our clients.
HUGE RANGE
Our beautiful painted coloured glass splashbacks bring light and elegance to any kitchen, available in a wide range of colours and finishes, our splashbacks will transform any space. Glass splashbacks are stunning, stylish and super hygienic as they will not stain, absorb or harbour germs.
Our responsibilities when serving as the General Contractor include:
Providing all materials, labor, equipment and services.
Bespoke splashback glass
Applying or assisting in the fitting
High Quality materials used
Ensuring a safe and secure project